Invest in self-paced emotional intelligence resources that you can refer anytime!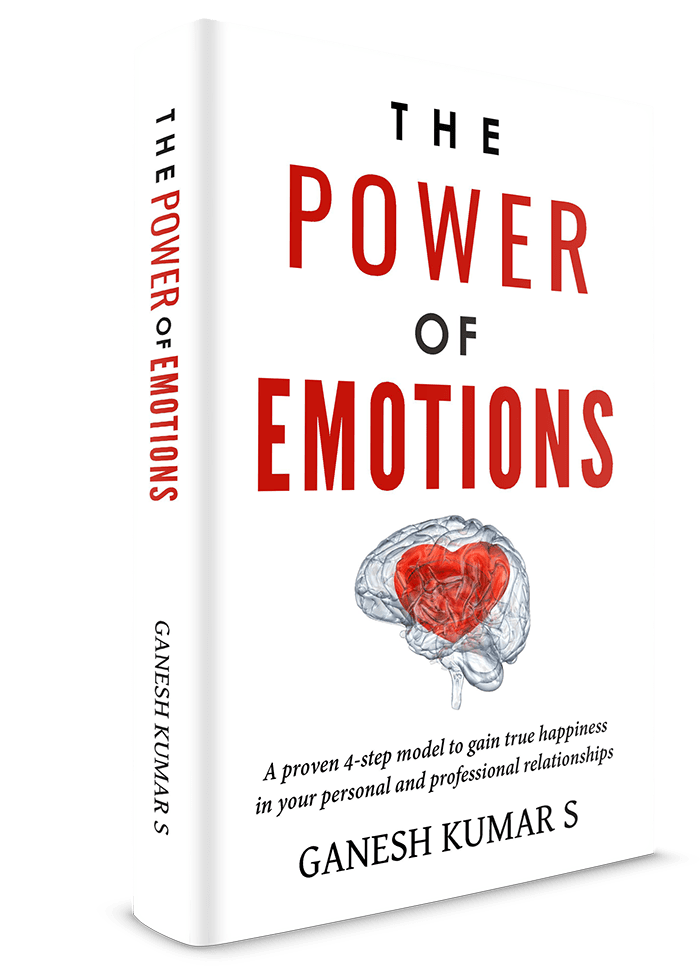 Right from birth to death, one thing that constantly travels with you is your emotions. Every single action we take or goal we set involves the emotions you want to feel and express. Most of us are slaves of our past—of past emotional baggage that we have created from childhood till now. Consciously or unconsciously, the emotional baggage we carry is influencing our current relationship with our self and the people in our lives.
This book is a journey to help you:
Go on a journey from emotional awareness to self-healing; learn from true inspirational stories and the step-by-step practical guide that can lead you to live a happy and fulfilling life.
Your Path to Embracing and Nurturing Your Inner Self!
With its carefully curated prompts and exercises, the EQ Self-Love Journal empowers you to:
Guided relaxation and Meditation exercise
This is a guided relaxation and meditation exercise by Ganesh Kumar. You can use this to relax yourself after a hard day's work or have a wonderful start to your day by doing this at the beginning of the day.
All you need is 10 minutes to feel refreshed, rejuvenated and re-energized. You are free to do the meditation anytime, anywhere and how many ever times you want in a day. We recommend you to do it atleast once in the morning and once before bed. Do not listen to this while driving.
Gratitude is the quality of being thankful; readiness to show appreciation for and to return kindness. In this gratitude meditation we thank all the people who have been part of our life and helped/supported us to become what we are now.  Thereby opening ourself to the possibility of what we can become.
Join our growing community of leaders….
Empowering Minds, Nurturing Hearts: Your Regular Dose of Emotional Intelligence Wisdom & Brainstorming Sessions